Moms Together Ministry is a small group Bible Study program facilitated by Mentor Moms primarily for moms with young children. These Mentor Moms are women who have raised their own children through high school and have a desire to mentor young moms. Music is an important part of this ministry because it is one way we can praise and worship God and is one way God can speak to us.
Special Update for Moms Together 2020-2021
Due to current circumstances, we will not be able to provide an on campus Bible Study with Childcare/Children's Program as we have had in the past. We are working on offering an ONLINE ONLY study with large group and small group Zoom meetings. We are still planning on the same studies for this year with options for you all to view videos online at your convenience. You will be responsible for purchasing your own study guide. While we will still require registration, we will be waiving all fees.
Dates:
September 10, 2020 - April 29, 2021
Please Note That Moms Together Will NOT Meet On Thanksgiving Or During Christmas Break And Spring Break

Time:
Thursdays, 9:30am - 11:45am

Location:
via Zoom

Cost: FREE

Questions: Please Call (512) 459-6587, email below or use contact us form below.
A 6-Session Study By Lysa TerKeurst
When Hard Times Come And It Seems God Is Deviating From The Plan We Assume Our Life Should Follow, We're Much More Likely To Want To Tame God, Not Trust Him. It's Then That We Begin To Press Into Our Ways And Our Own Timing. No Human Can Carry The Weight Of Being Their Own God, But So Many Of Us Try.
In this study of 1 & 2 Kings, you can join Lysa TerKeurst in Israel as she honestly reveals the places of distrust in her own heart while exploring the deeply personal applicable Scriptures that will teach us how to truly trust God.
Features:
Leader Helps To Guide Questions And Discussions Within Small Groups
Personal Study Segments To Complete Between 6 Weeks Of Group Sessions
Benefits:
Preview full-length studies from best-selling LifeWay women authors.
Engage in Bible study during busy seasons with these stand-alone sessions.
Dive deep into Old Testament character studies.
Find encouragement to live a bold, faithful life in obedience to God.
Motivate yourself to further study stories from the Old Testament.
A 12-Session Study by Lysa TerKeurst
In this twelve-session small group Bible study, Twelve Women of the Bible, Lysa TerKuerst, Elisa Morgan, Jeanne Stevens and other leaders look at the spiritual lessons learned from twelve biblical women and what they mean for your life today.

You'll discover lessons from each of these women that will help you persevere through the circumstances you are facing today.

This Participant Guide features discussion questions, background information on each character, space to write down thoughts, a helpful Leader's Guide, and much more.
Features:
Leader tips to guide questions and discussions within small groups
Personal study segments with homework to complete between 12 weeks of group sessions
Benefits:
Apply biblical lessons to their own modern-day struggles
Live through their failures as well as successes
Draw near to God in a world filled with trials
Find lasting contentment
Overcome rejection and insecurity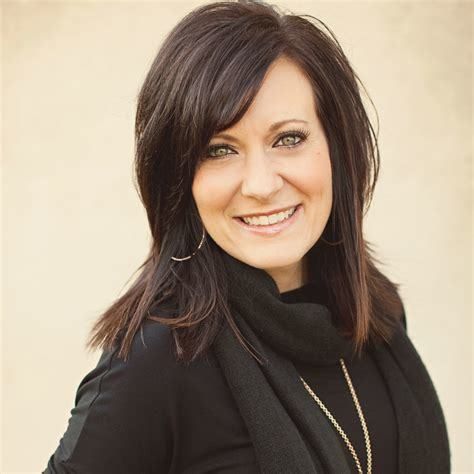 Lysa TerKeurst
Lysa TerKeurst is president of Proverbs 31 Ministries and the #1 New York Times bestselling author of It's Not Supposed to Be This Way, Uninvited,and The Best Yes. She writes from her sticky farm table and lives with her family in North Carolina. Connect with her at
www.LysaTerKeurst.com
.
We'd love to hear from you. Fill out the form below to get started.