"I have come that they might have life, and that they might have it more abundantly."
We are committed to providing Christ-centered counseling and education through our professional services, lay-counselor training and community involvement.
Hyde Park Counseling Center was founded in 1986 to serve the greater Austin area as an affiliate of Hyde Park Baptist Church. The center's mission is to offer biblically-based solutions to problems in a caring, confidential, professional setting and to equip lay persons with skills to minister to others.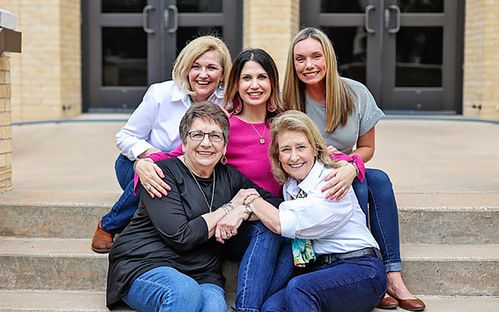 We also offer specialized counseling services, psychological assessments, and consulting services. A full range of professional and pastoral counseling services is available to adults and children of all ages. Whether the need is to resolve issues related to depression, anxiety, guilt, difficult relationships, parenting struggles, or coping with losses, our goal is to offer support in times of personal crisis or estrangement from God. Our message is one of hope, healing, and encouragement using God's word to share with others an abundant life in Jesus Christ.
Welcome to Hyde Park Counseling! For over 31 years, we have been committed to providing Christ-centered counseling and education through the delivery of professional services, lay-counselor training, and involvement in the greater Austin community.

Our aim is to direct individuals and families to Jesus Christ by offering biblically-based solutions to life challenges. By partnering with pastors and local churches, we desire to help equip individuals in the body of Christ to minister to the needs of others through professional counseling services, In-Christ Conferences, Workshops, and the Advanced Training Certification Class.

As an affiliate ministry of Hyde Park Baptist Church, we are centrally located in the Austin area allowing us to provide a support system for many churches in the community. This enables us to be committed to promoting healthy church connections for all of our clients and their families. It is a blessing to see how the body of Christ is working together in the Austin area as our network of church leaders and pastors has grown and more churches are becoming involved in our ministry.

My prayer is that you will find Hyde Park Counseling to be a place of hope and healing.

Yours in Christ,

Dr. Nicole Fitzpatrick
Licensed Psychologist
Director of Counseling
We'd love to hear from you. Fill out the form below to get started.
Follow us on social media.